LUKE GARDENER (George MacKay)
My main male character. Luke, along with Noah and Rachel, was one of three popular 16-yr-olds who were abducted on their way to a party. Luke escaped, and together with India (below) he plans to track down Rachel before it's too late.
Personality: Before the abduction, Luke was an outgoing joker who always knew what to say (especially to girls). Now, he's losing his mind and only India can save him...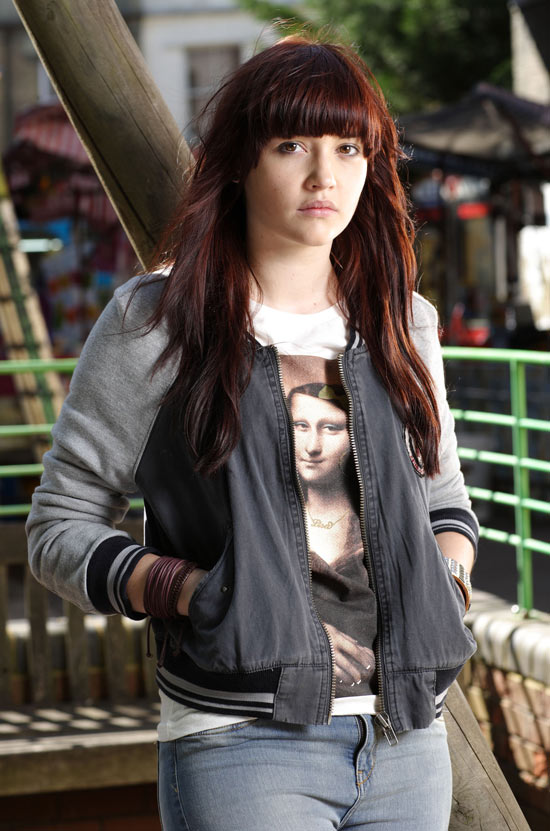 INDIA JEFFRIES (Jacqueline Jossa)


My female main character. Dyslexic India is as tough as it gets - she doesn't show weakness, and defends her position as the leader of the 'special' kids with everything she's got. In a moment of weakness, she agrees to help ex-friend Luke find the girl she's never liked, and it changes her life.

RACHEL TRENT (Kaya Scodelario)
Rachel is very much a man's woman. She doesn't get on well with other girls, preferring to hang out with her two best friends Luke and Noah, and terrorising the social outcasts of Wakeleigh Community College. Five months ago, she was abducted along with Luke and Noah, and is the only one still missing. But is she still alive?
NOAH RICHARDSON (Benjamin Gur)
Every school has a Noah. Wealthy, hot, and a charmer, Noah was the king of Wakeleigh school - until his body was found five months after he and his friends were kidnapped. He and Luke were like brothers, and Luke takes Noah's death very, very badly. But does he know more about how Noah died than he's letting on?

ROSS DARENT (Jack McMullen)
Ross is a nasty piece of work. Always trying to get into the popular gang, and in unrequited love with the unnatainable Rachel, now that there's a vacancy for most popular kid in school, Ross plan to take it...
HETTY GARDENER (Clair Skinner)


Luke's mum. The massive change in her son and financial circumstances means that life is very different for this 'lady of leisure', and she starts to crumble...

KITTY DIXON (Ruby Bentall)


India's best friend, Kitty is actually ginger (actress Ruby Bentall would have to dye her hair). She's annoying, giggly, and the total opposite of India. Strangely, they get on pretty well.
The soundtrack of The Brightest Fell (and it fits Luke's state of mind perfectly) would have to be You Me at Six's RESCUE ME - have a listen, it's awesome. The lyrics sum up Luke's state of mind perfectly - for example:
I know, I'm finding it hard to breathe
And I've been drowning in my own sleep
I feel a hate crashing over me
So rescue me...
So there we have it. My cast of characters, and my soundtrack. They're all British, relatively unknown, but are perfect for the roles, give or take a few accents and hair colours.
What do you think? Any favourite characters so far? And who do you think is the hottest?